Power Banks - Xiaomi Mi 20000mAh Mi Power Bank 2 Dual USB Port Charger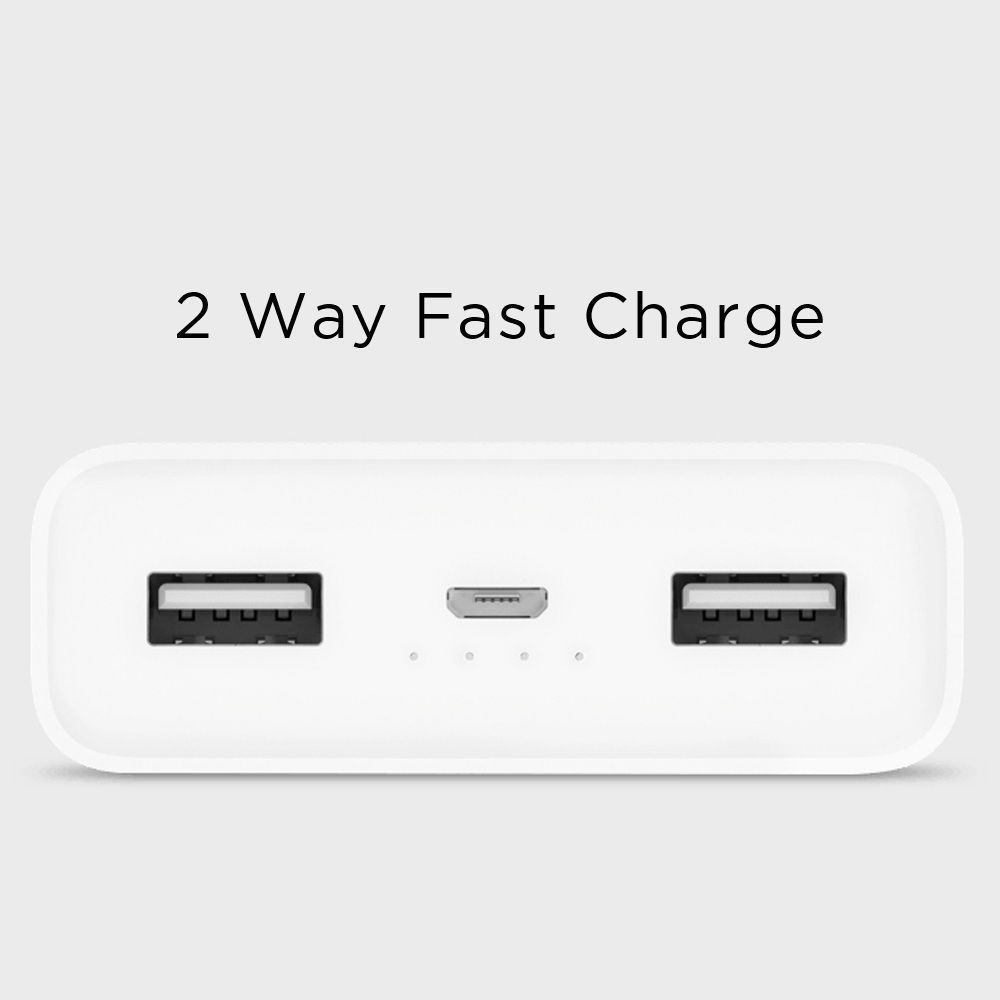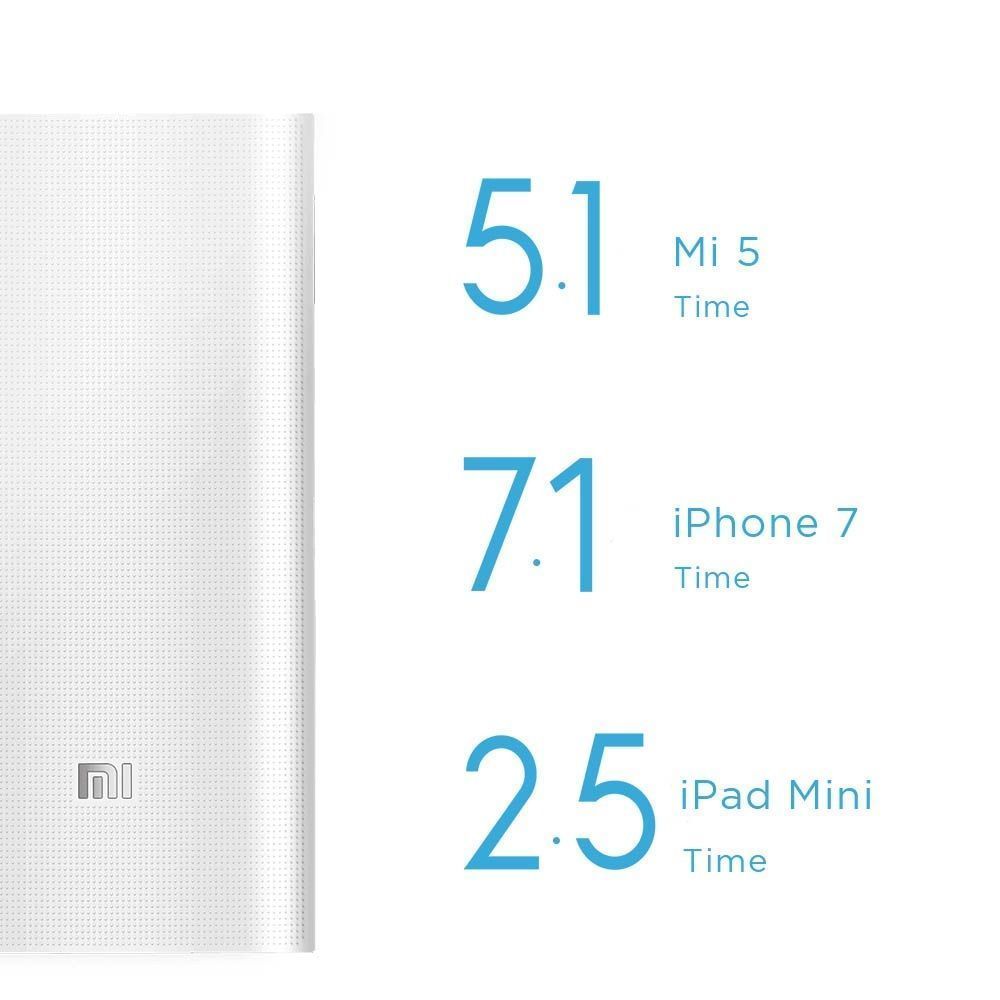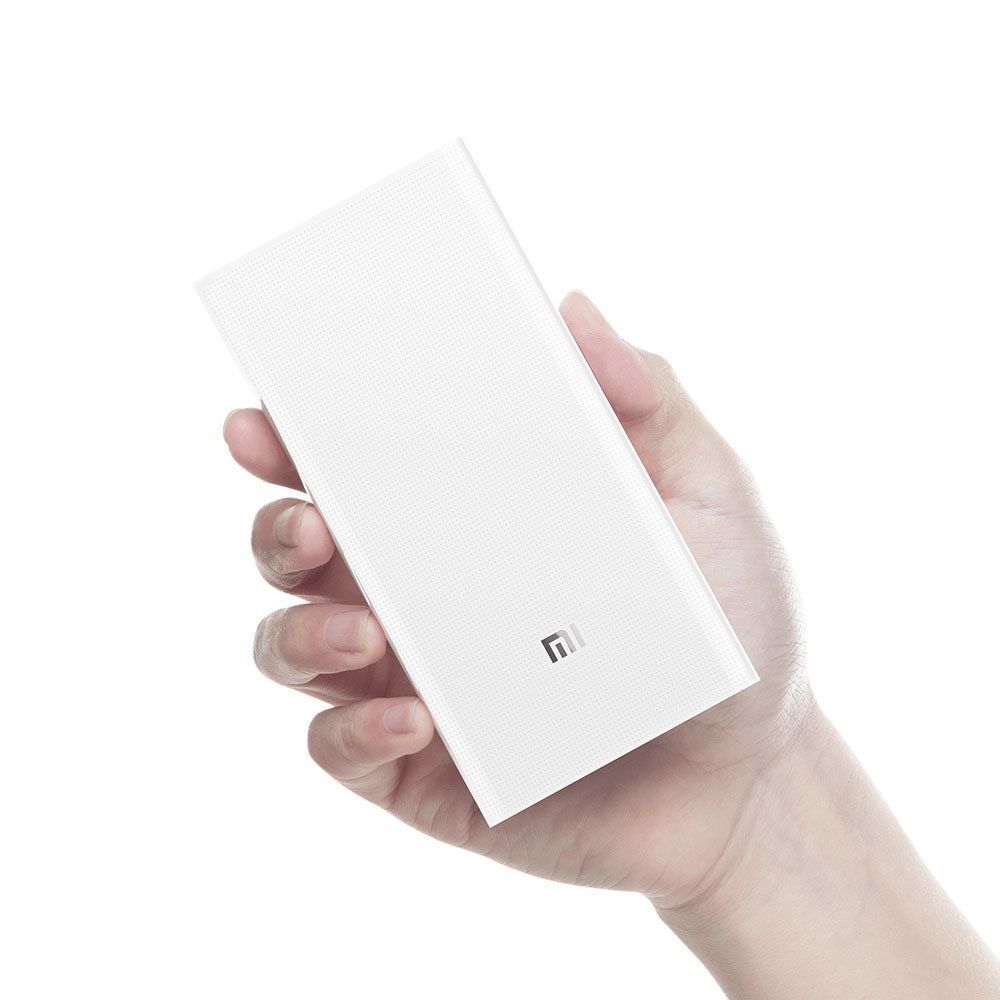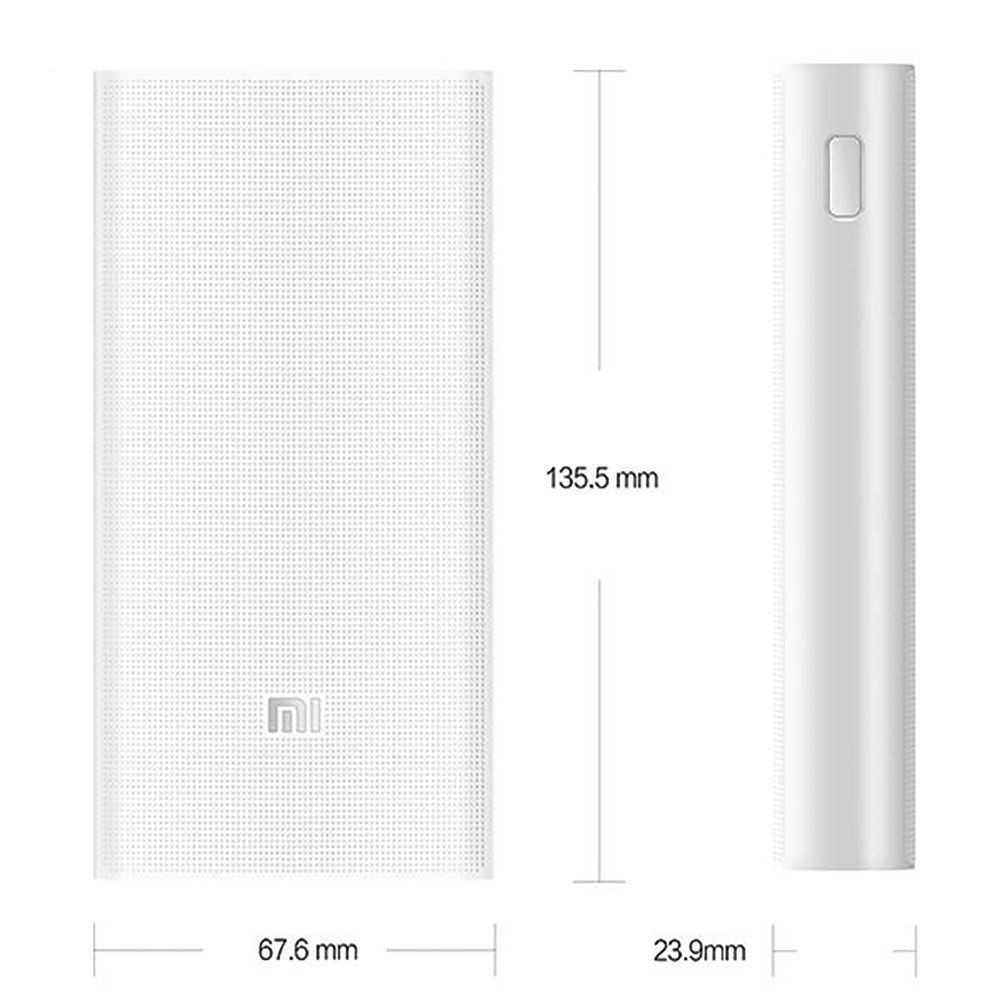 Product Description:
20000mAh
Mi Power Bank
2
High-capacity|Dual USB outputs
High-density lithium polymer|Two-way fast charging.
20000mAh is more than enough!
The high-capacity power bank provides more charges and does it way faster. You need not worry about sharing it with your friends.
We also added a second USB output so you can charge 2 devices simultaneously, but we did it without compromising on the size.
All of this, now in the sleek body of the 20000mAh Mi Power Bank 2.
Single port Quick Charge 3.0 support
5.1V / 3.6A Dual USB output
Experience ultra-fast charging Quick Charge 3.0 support when charging one device, or 5.1V / 3.6A support when charging two devices at once.
20000mAh Mi Power Bank 2 plays well with others, including devices from Mi, Apple, Samsung, and more. It can also charge some USB-C laptops.
The next generation
Massive improvement on charge and discharge efficiency
Using advanced battery technologies from ATL and Lishen, this generation of batteries are both, ligher and high on performance. Weighing only 330.5 g, you can carry the 20000 Mi Power Bank 2 anywhere.
Weighs only

330.5g

Conversion rate up to

93%

Actual output capacity

14000mAh
The price of the product includes GST.
The pictures for this product are for information purposes. Depending on your monitor, colors may differ from the real color.
The data submitted in the order form for this product are strictly confidential.
If you want further information please contact us by e-mail or phone.
All the promotions on this website are valid within our stock availability.
All products sold through our website come with a 30 day warranty against manufacturing defects.