- Kitchen Shelf Storage Rack Self Adhesive Traceless Rectangular Box Organizer Plastic Hanging Toilet Bathroom Desktop Wall Mount with 1 Extra Sticker No Driling Required (Multicolor)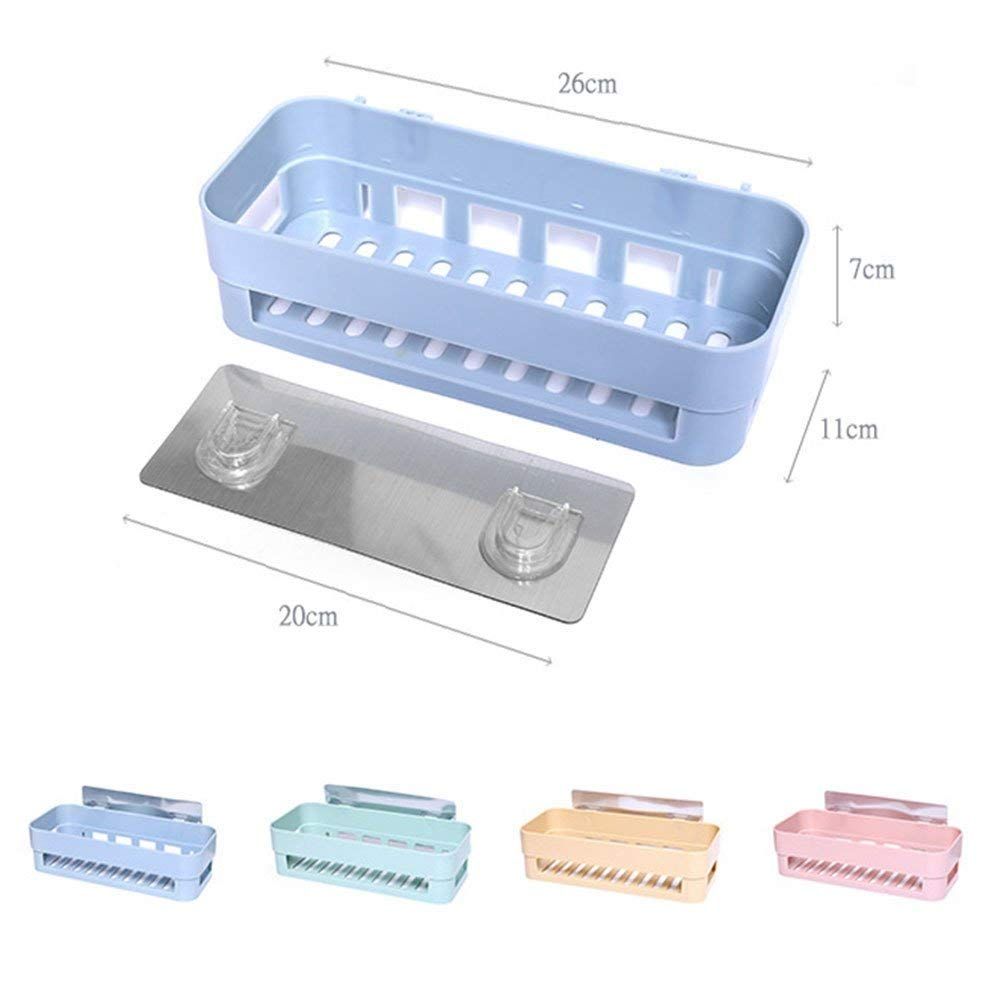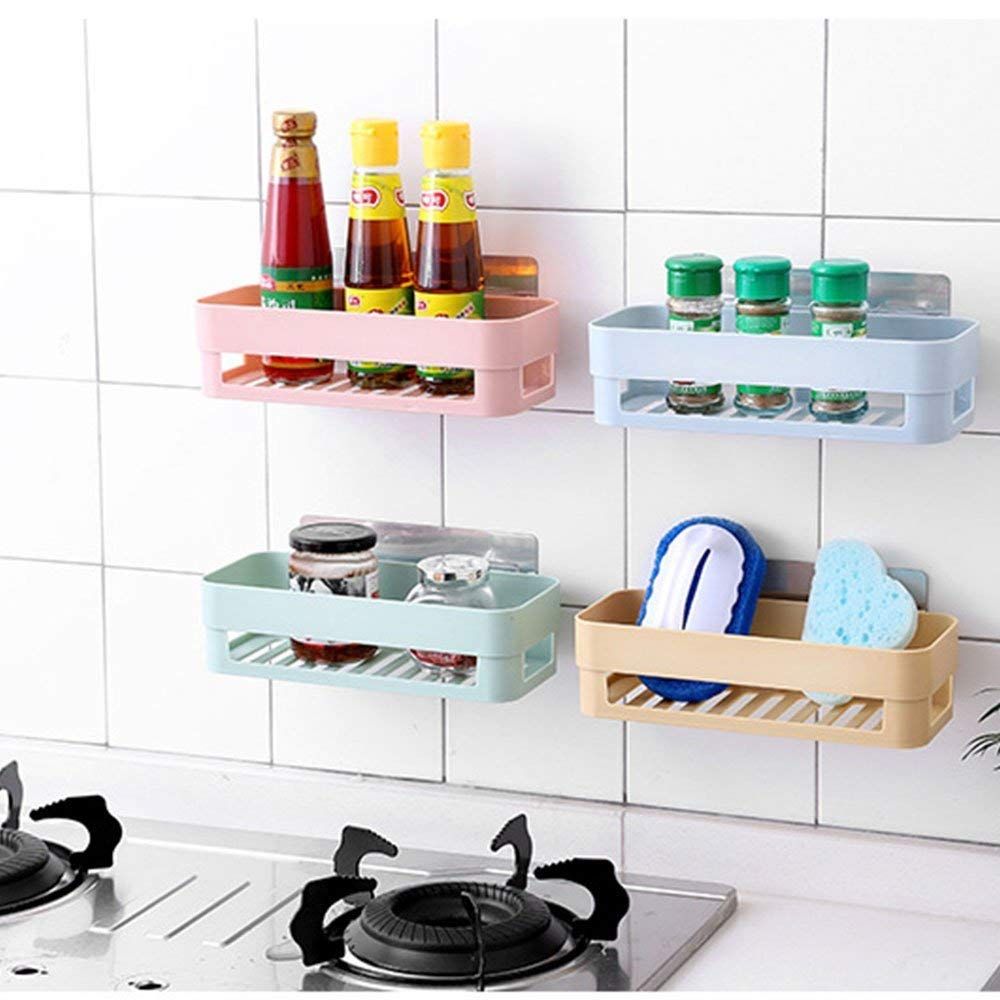 PRODUCT FEATURES

The rectangular shape bathroom wall shelf could be set up in kitchen, bathroom, living room, refigerator, fits on any mounting surface with a smooth surface. Suitable for glass, tile, stainless steel surface.It has enough space to place towel, shampoo, soap and much more.

The storage shelf is very easy to fix.Firstly clean the wall before assembly,then tear off the seamless protective film of sticker,then stick on the wall and press firmly to discharge the internal air and Hang the storage box on the hook.No drill and screw required, super adhesive wall stickers.

Storage racks can also be used to filter water for dishes or other kitchenware. Product design at the bottom of the hollow, can keep the drying shelf body.

Ideal bathroom shelf for storing toiletries.Package Contains One Piece Of Plastic Kitchen Storage Box Organizer Hanging Toilet Bathroom Storage Rack with 1 extra sticker.Available colors- Blue, Pink,Cream,Green.

The kitchen rack will save the space in your kitchen and bathroom as well as make your room look clean and tidy. Product dimensions- 25x11x7 cm.Material- Plastic.Max Weight Load = 2 Kgs. Package content-1 x Rectangle Shelf.
PRODUCT DESCRIPTION
Use it for your bathroom, kitchen or wash-basin areas With This Bathroom Storage rack Stand shelf is self adhesive with sufficient load-bearing capacity for keeping lightweight bottles, small kitchen items and toiletry products like soaps and shampoos.
It will not damage the wall and can firmly fix on smooth Tiles surfaces like tiles, glass, mirror etc. This shelf is made from good ABS durable plastic.

It can be removed just as easily without leaving drill holes in your wall tiles. Perfect for storage in the corner of the kitchen and bathroom. It can be assembled and dissembled easily. It will not damage the wall and can firmly fixed on smooth surfaces.Also, it comes with a 1 extra sticker.
This kitchen rack does not require drilling at all,you just have to stick it on wall with sticker which is provided.As a result it will not damage your wall.

The price of the product includes GST.
The pictures for this product are for information purposes. Depending on your monitor, colors may differ from the real color.
The data submitted in the order form for this product are strictly confidential.
If you want further information please contact us by e-mail or phone.
All the promotions on this website are valid within our stock availability.
All products sold through our website come with a 30 day warranty against manufacturing defects.